Archery Range News
Archery Shooting Shed
Last Updated (Thursday, 04 November 2010 15:38) Written by Pat Moore Thursday, 04 November 2010 15:37
We now have a shooting shed where the archers can stand to stay out of the the rain. Unfortunately there is no power yet at the range so during the winter months it's a little more challenging finding times you can shoot at the range.
Bears in the woods
Last Updated (Monday, 29 November 1999 16:00) Written by Pat Moore Thursday, 04 November 2010 15:05
Please be advised during the summer of 2010 a sow and her 2 bubs were sited on and around the archery range. There is a large number of berry bushes that appear to be attracting their attention. While on the range make sure you are making plenty of noise to ensure that you don't wend up with a startled bear. In all sightings the trio have left the range in great haste and we would like that trend to continue. Please do not encourage any kind of human bear interaction.
Shoot straight and enjoy the range
Pat Moore Archery Director
Persistent Visitor
Last Updated (Thursday, 04 November 2010 15:06) Written by Administrator Tuesday, 08 July 2008 16:59
Persistent Visitor
Wildlife on the Range. Here is a picture of one of the deer that seems to have developed a lack of fear when it comes to the range. She has been chased from the range on multiple occasions. She is nearly tame and there has also been a fawn with her most of the summer. This is a picture of her as she came down to investigate the the archery range.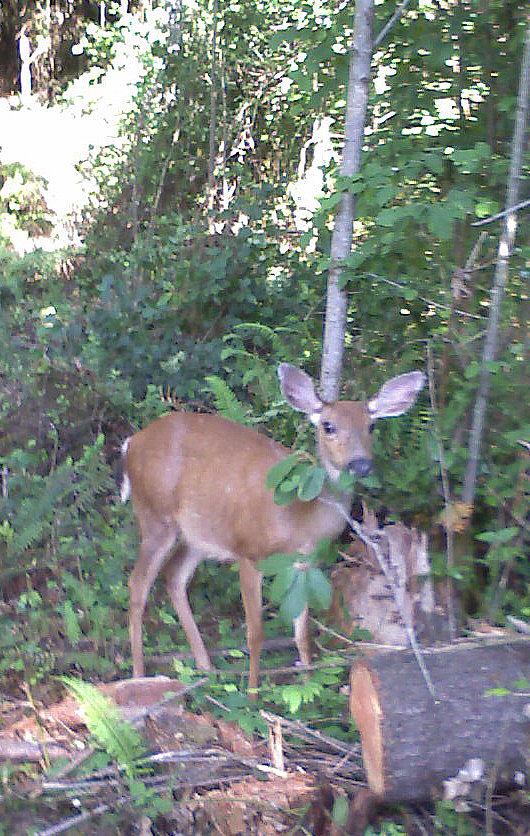 Last Updated (Tuesday, 06 May 2014 19:17) Written by Administrator Thursday, 26 June 2008 07:16

Welcome to the Issaquah Sportsmen's Archery Page!
The Issaquah Sportsmen's Club (ISC) Archery range is for the explicit use of their members and their guest.
Please read the range rules for hours and operation instruction.
The Range Consists of multiple targets ranging from 20 to 65 yards. Including a 40 yard broadhead sand pit. (The sand may affect the sheen of your arrows but does not damage carbon arrows) 

Only certified members will be given access to the archery range. You must take a short orientation exam to become ISC archery certified.
These are the three critical documents you should read and understand. Archery Orientation info, Range Rules, Range Test. there is a pdf button or a print button at the top of each article to make it easy for you to print out the documents.
Contact info: This e-mail address is being protected from spambots. You need JavaScript enabled to view it
ALL NEW!!! ARCHERY NIGHT for MEMBERS:
"Members Open Shoot" every Monday night from 6:30PM-8:00PM at the "Rifle Range"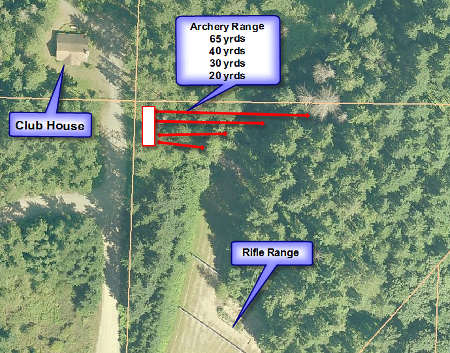 More Articles...
Page 1 of 2