Firearms Training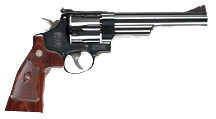 - Basic Pistol Safety
- First Steps: Semi-Auto
- First Steps: Revolver
- Basic AR-15
- Cleaning & Maintenance of Firearms
All training is at the Issaquah Sportsmen's Club.
NRA certified instructor Leif Steffny
Click HERE for more info and to sign up!
NRA Law Enforcement Firearms Instructor Development Training
Last Updated (Friday, 26 September 2014 16:09) Written by Michelle Friday, 26 September 2014 15:35
RANGE CLOSED
Oct. 13th - Oct 17th
We are honored to host the NRA Law Enforcement Firearms Instructor Training.
Thank you for your understanding. We will reopen to the public Saturday Oct 18th at our regular scheduled time.
Utah Concealed Firearms Class
Last Updated (Friday, 26 September 2014 16:05) Written by Michelle Saturday, 03 May 2014 07:29
UTAH CONCEALED FIREARM
PERMIT CLASS
Saturday, Oct 11, 9am to 1pm
Issaquah Sportsmen's Club
23600 SE Evans St, Issaquah, WA.
The Utah's concealed firearms permit is good in over 34 states. This class also satisfies the requirement for gun safety training for the Oregon concealed firearm permit.
Prerequisite for the Utah concealed firearms permit is a concealed carry permit from your state of residence.  You have one-year from the date of this class to obtain your home state's permit.
No live fire qualification is required and no live ammunition is allowed in the class room.
These classes are conducted by trained and certified Utah Bureau of Criminal Identification instructors.  The instructors are also certified NRA Pistol & Shotgun instructors, Chief Range Safety Officers and NSCA Level II Shotgun Instructors.
Contact web site:
http://aaclaybusters.com/utah-cfp.html
To reserve your seating pre-pay with a check to: AA Clay Busters LLC, P.O Box 30196, Seattle, WA 98113 or, sign-up on-line using PayPal on the 'Courses' page.
IMPORTANT:  Please review the links below to be sure that you are eligible for the Utah and Oregon permits before registering for the class:
http://publicsafety.utah.gov./bci/CFnewapp.html
http://licenseinfo.oregon.gov/index.cfm
$79* Special pricing to Issaquah Sportsmen's Club members (Current member I.D required at the door).
$99* for non-club members.
*There are additional fees required for fingerprint, passport photo services and permit application fees. Information will be provided in class on how/where to obtain these services.