Welcome to The Issaquah Sportsmen's Club
Last Updated (Wednesday, 16 July 2014 16:31) Written by Michelle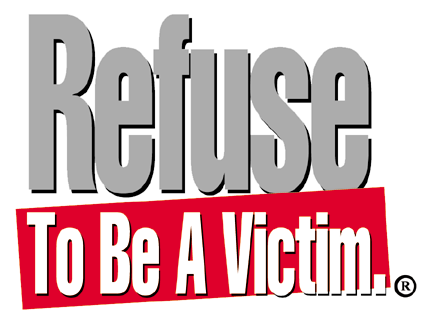 What? Refuse To Be A Victim®
Is a seminar full of crime prevention, violence avoidance
and personal safety strategies you can use to develop your own safety plan.  In just
four hours, you will learn about home, automobile, phone, technology, personal safety
and much more.
When? Saturday, 23 August 2014, 9:00 a.m. – 1:00 p.m.
Where? Issaquah Sportsmen's Clubhouse
23600 SE Evans St., Issaquah, WA 98027
Cost? The cost of the seminar is $20 for those who sign up and mail payment in by August 16th.
After August 16th the fee is $27 to cover the cost of expedited ordering of additional student packets
Space is limited. To register go to: nrainstructors.org/SignupStudent.aspx?id=266360
For more information, call:
Phil Murray, NRA Appointed Refuse To Be A Victim® Regional Counselor, 425-844-1918.
Please, sign up early and save money! Payment may be made by check or money order to:
Phil Murray
9742 45th Avenue NE
Seattle, WA  98115
Last Updated (Saturday, 12 July 2014 13:41) Written by Michelle
RANGE SAFETY OFFICER COURSE
Saturday, September 20, 2014
9:00AM-6:00PM
Clubhouse
23600 SE Evans Street
Issaquah, WA 98027
Sign up now (only 16 seats available):
nrainstructors.org/signupstudent.aspx?id=266760
(Bring a sack lunch & beverage)
Last Updated (Saturday, 12 July 2014 11:58) Written by Michelle
UTAH CONCEALED FIREARM
PERMIT CLASS
Saturday, Oct 11, 9am to 1pm
Issaquah Sportsmen's Club
23600 SE Evans St, Issaquah, WA.
The Utah's concealed firearms permit is good in over 34 states. This class also satisfies the requirement for gun safety training for the Oregon concealed firearm permit.
Prerequisite for the Utah concealed firearms permit is a concealed carry permit from your state of residence.  You have one-year from the date of this class to obtain your home state's permit.
No live fire qualification is required and no live ammunition is allowed in the class room.
These classes are conducted by trained and certified Utah Bureau of Criminal Identification instructors.  The instructors are also certified NRA Pistol & Shotgun instructors, Chief Range Safety Officers and NSCA Level II Shotgun Instructors.
Contact web site:
http://aaclaybusters.com/utah-cfp.html
To reserve your seating pre-pay with a check to: AA Clay Busters LLC, P.O Box 30196, Seattle, WA 98113 or, sign-up on-line using PayPal on the 'Courses' page.
IMPORTANT:  Please review the links below to be sure that you are eligible for the Utah and Oregon permits before registering for the class:
http://publicsafety.utah.gov./bci/CFnewapp.html
http://licenseinfo.oregon.gov/index.cfm
$79* Special pricing to Issaquah Sportsmen's Club members (Current member I.D required at the door).
$99* for non-club members.
*There are additional fees required for fingerprint, passport photo services and permit application fees. Information will be provided in class on how/where to obtain these services.
NEW!!!
We now offer attractive Gift Certificates for Firearms Classes taught here at the club!

To purchase one or get more information, ask the front window at the range or call (425)999-9472 to talk to the instructor. Please DO NOT call this number for general range questions!
Range Hours \ Business Hours
Winter closing time is sunset.


Always CLOSED Monday & Tuesday!
Summer Hours:
Wed-Fri & Sun:

12-6:00pm
Saturday:

10am-6:00pm
Mon-Tues:

CLOSED
WE ARE CLOSED ON ALL MAJOR HOLIDAYS THESE INCLUDE EASTER SUNDAY, JULY 4th, THANKSGIVING, CHRISTMAS, NEW YEARS!!!
Welcome, Every third Sunday the Cascade Mountain men have a shoot on our range. Most of the 50 yard benches are used by CMM and all of the 100yard benches. Do not come to the range on that Sunday and expect to get a 100 yard bench until after 3:00pm. We have a long and prosperous relationship with CMM and we will continue to support their efforts. Thanks for your support and understanding!
Last Updated (Monday, 30 June 2014 09:27) Written by Administrator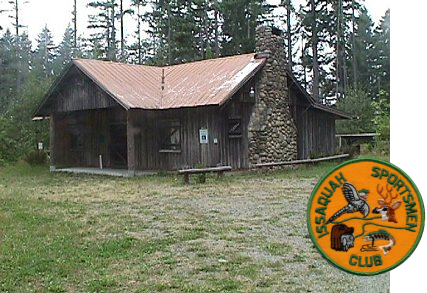 Welcome to the Issaquah Sportsmen's club.
The club is proud to be a member of the Issaquah community, serving sportsmen from this location since 1920. Our facilities are utilized by many local and state organizations. Some of these organizations include: Scouts, 4H Shooting Sports, Hunter Education, Bowhunter Education, and many others. If you're organization is interested in utilizing our facility give us a shout we'll do what we can to help you out. From the beginning, our firing range has provided a safe place for both the public and members to shoot. Our range is a place where sports enthusiasts can hone in on their skills while observing safe firearms handling and shooting. We now have an archery range available for members only and their guests. We hope you'll enjoy the facilities and camaraderie, come out and enjoy.
Since it's inception, the Issaquah Sportsmen's Club has bee active in supporting wildlife conservation. The Club has participated in re-stocking Lake Sammamish. We helped establish the salmon hatchery in Issaquah and have been involved in many other initiatives related to the conservation of wildlife throughout the area and the state.
Please enjoy your visit on our website and come back often. We do our best to provide as much information as possible about our club and it's facilities however if you have any additional questions please do not hesitate to contact us.